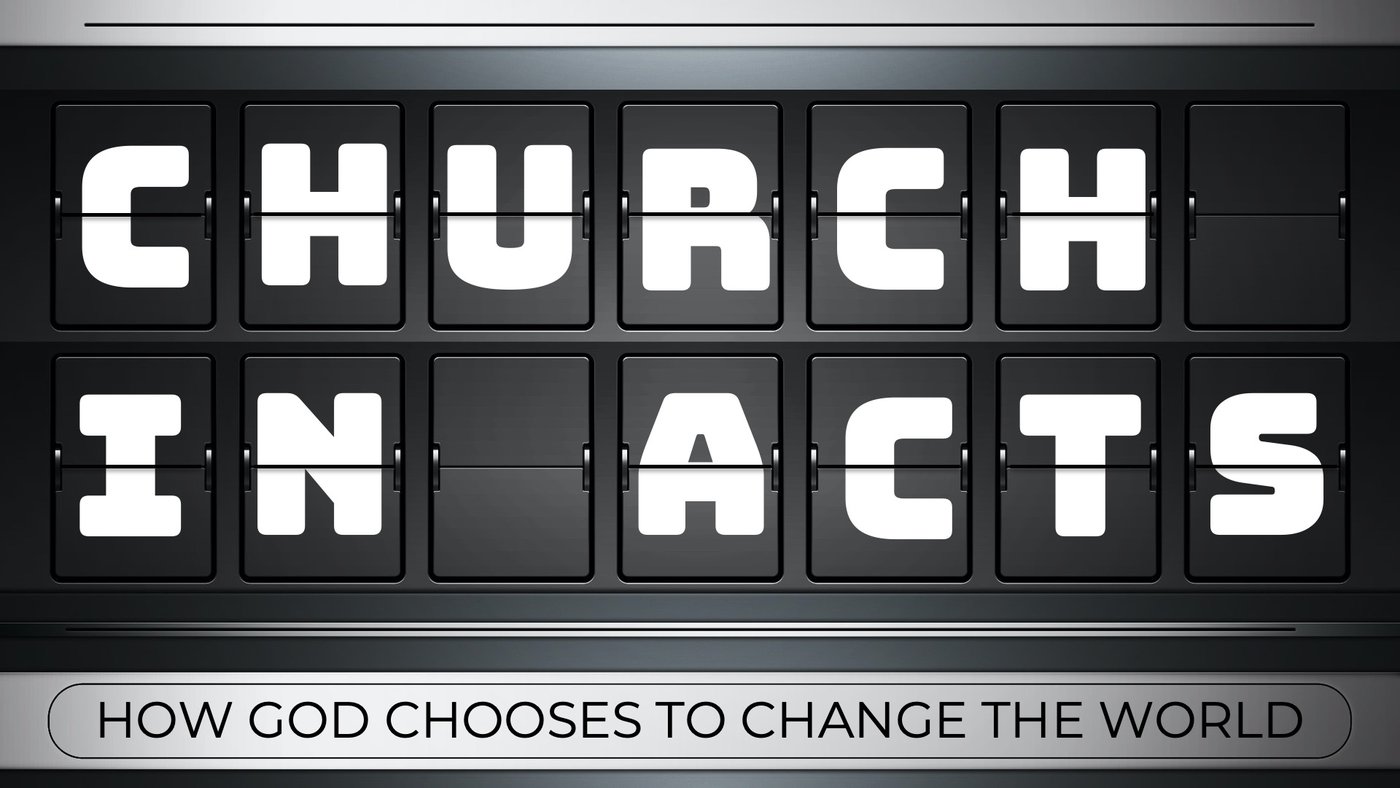 August 2, 2020
Acts 4:32-5:11
God takes sin seriously. Do we?
Key Scripture (Acts 4:32-5:11, CSB)
32 Now the entire group of those who believed were of one heart and mind, and no one claimed that any of his possessions was his own, but instead they held everything in common. 33 With great power the apostles were giving testimony to the resurrection of the Lord Jesus, and great grace was on all of them. 34 For there was not a needy person among them because all those who owned lands or houses sold them, brought the proceeds of what was sold, 35 and laid them at the apostles' feet. This was then distributed to each person as any had need.
36 Joseph, a Levite from Cyprus by birth, the one the apostles called Barnabas (which is translated Son of Encouragement), 37 sold a field he owned, brought the money, and laid it at the apostles' feet.
1 But a man named Ananias, with his wife Sapphira, sold a piece of property. 2 However, he kept back part of the proceeds with his wife's knowledge, and brought a portion of it and laid it at the apostles' feet.
3 "Ananias," Peter asked, "why has Satan filled your heart to lie to the Holy Spirit and keep back part of the proceeds of the land? 4 Wasn't it yours while you possessed it? And after it was sold, wasn't it at your disposal? Why is it that you planned this thing in your heart? You have not lied to people but to God." 5 When he heard these words, Ananias dropped dead, and a great fear came on all who heard. 6 The young men got up, wrapped his body, carried him out, and buried him.
7 About three hours later, his wife came in, not knowing what had happened. 8 "Tell me," Peter asked her, "did you sell the land for this price?"
"Yes," she said, "for that price."
9 Then Peter said to her, "Why did you agree to test the Spirit of the Lord? Look, the feet of those who have buried your husband are at the door, and they will carry you out."
10 Instantly she dropped dead at his feet. When the young men came in, they found her dead, carried her out, and buried her beside her husband. 11 Then great fear came on the whole church and on all who heard these things.
What happened -- The Events
What we learn -- The Questions
Do you have one foot in the church and one foot in the world?
Are you embezzling from God?
Do you trust the same Spirit that grows the church to keep the church pure?
Steps to take:
Be concerned more about what God knows that what others think.
Give to God what is God's.
Take your sin seriously be confessing and repenting.